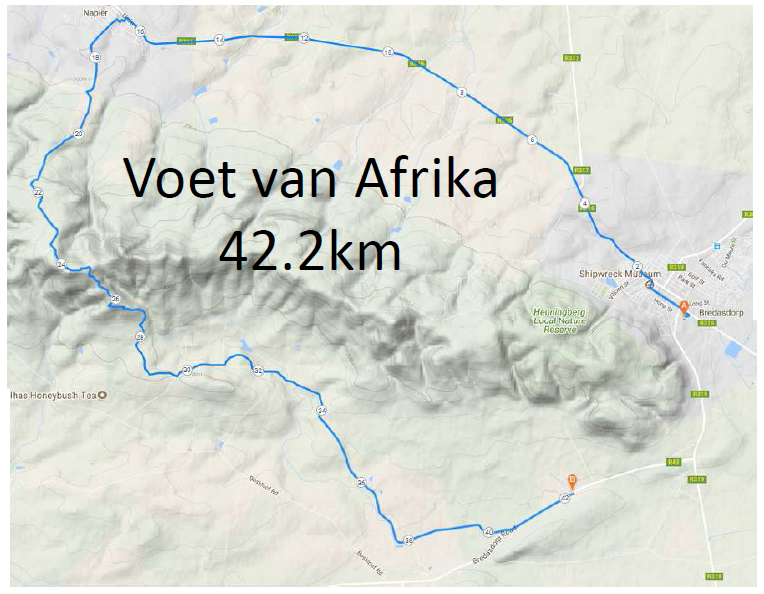 To descripe this race as tough, undulating and spectacular is an unerstatement. The Marathon starts on the Elim road, 9.5km outside Bredasdorp. One and a half kilometer after the start you turn onto a dirt road which you will follow for 12km. At 4½km from the start you willl pass the old start of the original marathon. The road is narrow but there is more than enough space to pass slower runners.
The first 13km of the route is not that there is a hill or two which may test you. There after you start climbing the mountain. it is a neverending climb of 470m over 8km which will use most of your energy if you are in a hurry. A R500 prize goes to the King of the Mountain - the first man to reach the waterstation next to the FM tower on top of the mountain and also finish the race.
From the FM Tower it is mostly downhill untill you reach the main road in Napier. The most difficult part of the marathon is the 16km between Napier and Bredasdorp. The route is on tar, but lots of hills. The last 8km you share the road with the half marathon runners.
Transport will be provided to the Start.