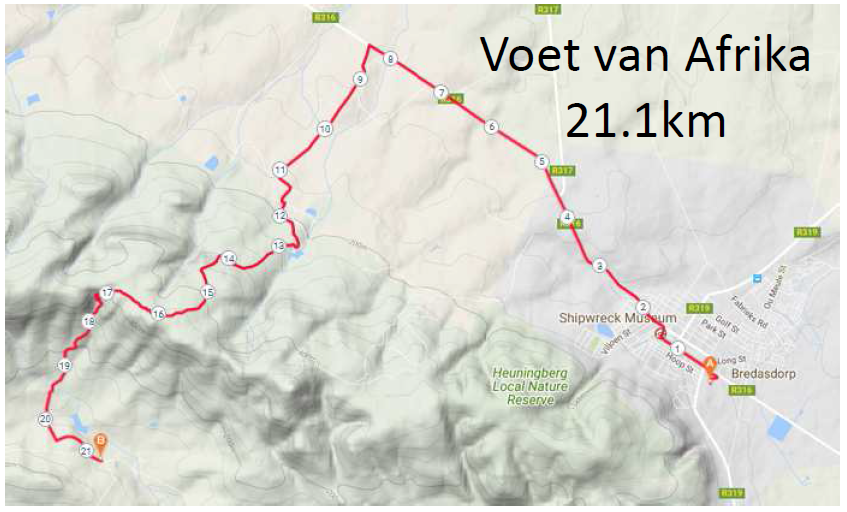 The half marathon starts on the farm Grashoe ±19km outside Bredasdorp. At the 21.1km start you will see the marathon runners pass before you start your race. You will join them for ±1.2km. The first 2km is reasonably easy, the route is wide enough and there is lots of opportunity to pass other runners to get a good position. Then you start climbing the mountain. The track became narrower and then a 1.5km track take you to the top of the mountain. From the top down there will be many opportunities to pass slower runners.
The first lady to reach the B&M Ford waterstation next to Bredasdorp dam at the bottom of the mountain and finish the race will be crowned Queen of the Mountain.
From the dam the route is fairly easy until you reach the main road at the brick works. From here it is 8km to the finish. This part is on tar, you might also find a few marathon runners on this part of the road.
Transport will be provided to Start.